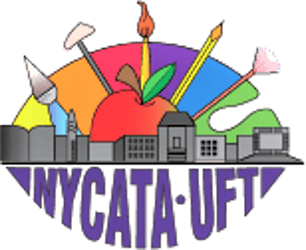 NEW YORK CITY ART TEACHERS ASSOCIATION/UFT
NYCATA/UFT SERVES NYC AREA ARTISTS AND ART EDUCATORS AND IS FREE AND OPEN TO ALL ADVOCATES OF ART EDUCATION, FILL OUT OUR CONTACT US FORM TO JOIN OUR MAILING LIST
SUBMIT YOUR ARTWORK TO OUR FALL ARTIST MEMBER EXHIBIT/DEADLINE SEPT 27
DREAMS: NYCATA/UFT Juried Artist Teacher Exhibit
Goddard Riverside Arts Center at 647 Columbus Ave, NYC (between 91st and 92nd Sts.)
October to December 2023
Theme for the show is Dreams. We all dream and from our dreams, often come our best
ideas. Use this broad idea to select your submissions.
Deadline for submissions is September 27, 2023
No pieces larger than 36 inches framed on any side.
Please send up to three jpegs of your work for consideration with title,
medium, size, price if for sale, and your phone number to
jackiecruz5@yahoo.com and Lisa Kaplan at lkaplanb@gmail.com.
You may also contact them with any questions.
A refundable $25.00 is required to submit your work.
Check, written out to NYCATA/UFT for $25.00 can be sent to:
NYCATA Treasurer, Clarice Mims 172-90 Highland Ave., Apt.2B, Jamaica, NY 11432.
You may also Venmo: desiderata55@aol.com.
If your work is not accepted into the show your fee will be returned to you.
If your work is selected, a follow up email will be sent to you with details for framing artwork,
exact dates for dropping off work, and reception date.
==========================
COMING OCTOBER 19th,
4-6pm
GALLERY TALK WITH EDUCATOR/ARTIST
PHOTOGRAPHER
REFRESHMENTS AND GALLERY VIEWING 4-5,
MERYL WILL LEAD A DISCUSSION /TOUR 5-6PM
Upon retiring from the NYC public school system in 2010, Meisler began releasing large bodies of previously unseen work. Meryl's first monograph A Tale of Two Cities: Disco Era Bushwick (Bizarre, 2014), received international acclaim. Meryl lives and works in New York City, continuing the photographic memoir she began in 1973 – a uniquely American story, sweet and sassy with a pinch of mystery.
Simply Scintillating: A Retrospective
SEPT 14 – NOV 4, 2023, CLAMP GALLERY, 247 W29TH St. NYC
Space is limited, to guarantee attendance and provide refreshments there is a low $5 RSVP fee
SECURE YOUR SPOT BEFORE WE FILL UP
https://nycata.ticketleap.com/merylmeisler/
===================
2024 VIRTUAL EXHIBIT,
TEACHERS YOU ARE INVITED TO INCLUDE UP TO 10 OF YOUR STUDENT WORKS AND THE OPTION OF INCLUDING AN ARTWORK OF YOUR OWN. THIS YEAR THEME:
"DARE TO DREAM"
CLICK HERE FOR A ONE PAGE INFO SHEET AND GUIDELINES
OFFICIAL ENTRY FORM: https://forms.gle/zGFbdCNj5WfHbCqt9
Submission deadline for Images & Statements: Wednesday, April 17, 2024
Thursday, May 16 4-6:30pm -Virtual Exhibit & Recognition Ceremony.
An event where students and teachers work will be shown
and they will be invited to talk about their work!
Teachers will receive certificates to print and distribute to all participating students
and chosen artworks will be published on our website!
For more information and to be on the participating teachers contact list
Contact Joan L. Davidson nycatadream24@gmail.com Subject: "YesNYCATA24"

Click Here for a FREE Teacher Resource Guide that includes motivational prompts, writing suggestions and art reproductions to motivate your students.
==================
HELP NEEDED: NYCATA/UFT is a standing professional committee of the United Federation of Teachers. We are open to NYC Art Educators and Friends, and Advocates of the Arts. Our Committees are run by volunteers.
Individuals who want to serve in a leadership capacity and be considered to join our executive board are asked to contact us at nycata.uft@gmail.com
Our professional committee runs because of the advocacy and activism of artists and teachers like you!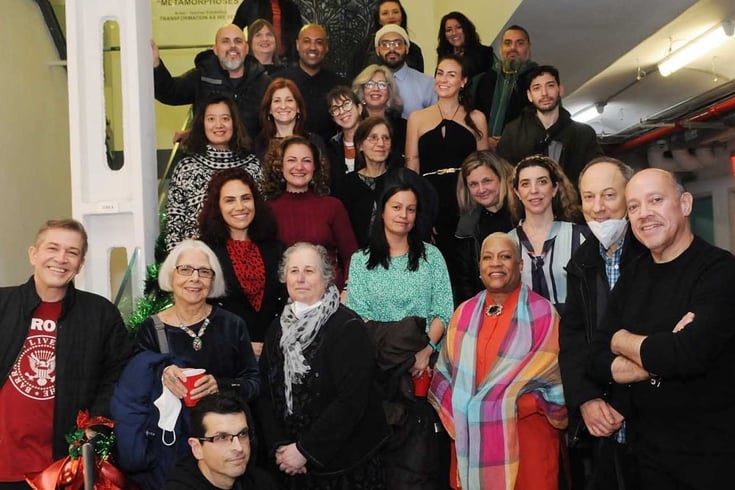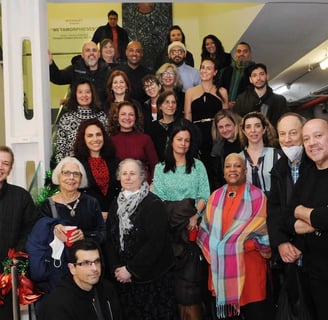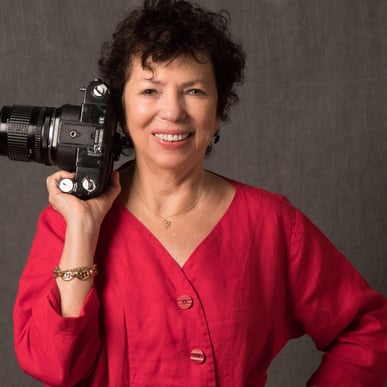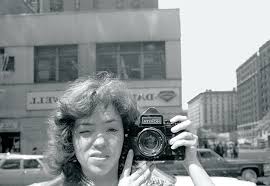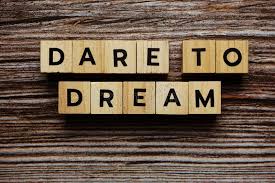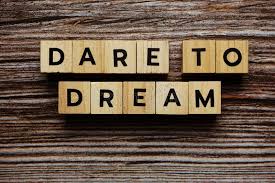 HELP WANTED!
WE ARE LOOKING FOR A INSTAGRAM AND SOCIAL MEDIA LIASION TO JOIN OUR LEADERSHIP TEAM. PLEASE WRITE US AT NYCATA.UFT@GMAIL.COM.
=====================
CULTURAL APPRECIATION VS APPROPRIATION
A GUIDE FOR THE CLASSROOM ART TEACHER
Should art teachers have their students make art that originates from and belongs to non-dominant cultures? Is making art with children that explore other cultures and their art forms considered appropriation or appreciation?
DOWNLOAD OUR POSITION PAPER THAT PROVIDES SUGGESTION GUIDELINES AND LINKS
THIS TOPIC WILL BE PRESENTED AT THE NY STATE ART EDUCATION CONFERENCE THIS NOVEMEBER IN ALBANY.
====================
ALL WELCOME TO JOIN OUR
THURSDAY NIGHT
ART TEACHERS ART CLUB
VIRTUAL TEACHER ART CLUB
AN INFORMAL AND FUN WAY TO MAKE ART, NETWORK WITH COLLEAGUES OR PRESENT YOUR FAVORITE PROJECT
MEETINGS ARE ON SELECT THURSDAY EVENINGS, 7-8:30PM VIA AN EASY CLICKABLE ZOOM LINK.
FOR MORE INFORMATION OR TO BE A GUEST PRESENTER CONTACT STEFANIE ABBEY AT MNDNSPIRIT@AOL.COM
FIND VIDEOS OF ALL OUR PAST ART CLUB PROJECTS ON OUR NYCATA/UFT YOUTUBE CHANNEL
======================
NYCATA ENCOURAGES NYC TEACHERS TO THINK LOCALLY AND GO GLOBALLY

Open to NY Students, 12 -19 Year old's. Design a high fashion couture outfit from 100% recycled materials and bring it to life on a global stage!
Get your Junk Kouture journey started now and be in with a chance to make the World Final in 2024!
====================
NYCATA/UFT urges our friends and members to support and join both the NY State (Region8-NYC) and National Art Education Associations
Our profession is supported, enhanced and advocated for on a State and National level by these two groups. Our support is crucial in helping them promote the importance of art education in the lives of our students and advocating for qualified art specialists in our schools.
Your membership in NYSATA & NAEA helps advocate for our profession
NYSATA CONFERENCE BINGHAMTON NY NOVEMBER 18-20, 2022.*
NAEA NATIONAL CONVENTION, SAN ANTONIO, APRIL 13-15, 2023.*
*CONFERENCE WORKSHOP PRESENTER WHO BELONG TO THE UFT MAY BE ABLE TO QUALIFY FOR A NYCATA HONORARIUM TO HELP PARTIALLY PAY FOR EXPENSES.
CONTACT US FOR MORE INFORMATION

=================
NYCATA/UFT MOURNSTHE LOSS OF PROFESSIONAL COMMITTEES FOUNDER AND A FOUNDING ORGANIZER OF THE UFT.
REST IN PEACE
GEORGE ALTOMARE
YOUR LEADERSHIP AND ADVOCACY INSPIRED SO MANY OF US!
KEEP UP WITH NYCATA/UFT ON SOCIAL MEDIA
INSIDE OUTSIDE STUDENT ARTWORK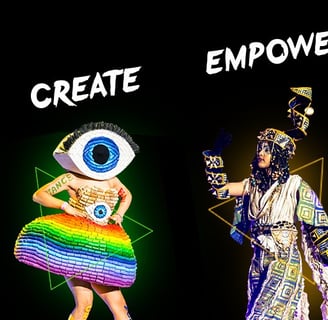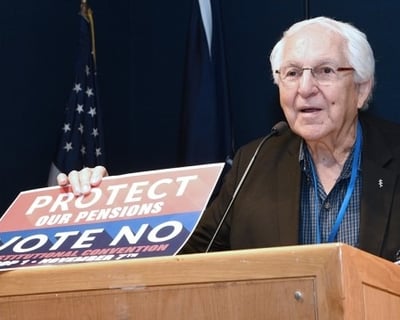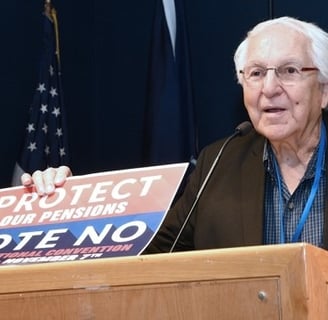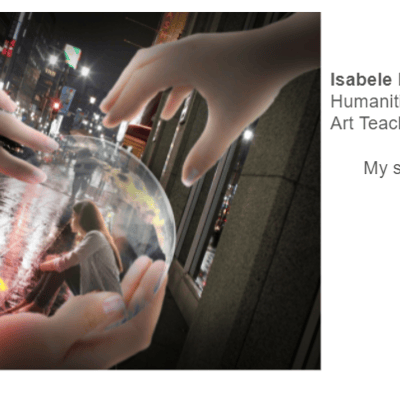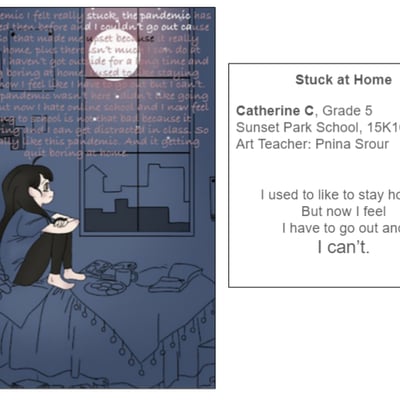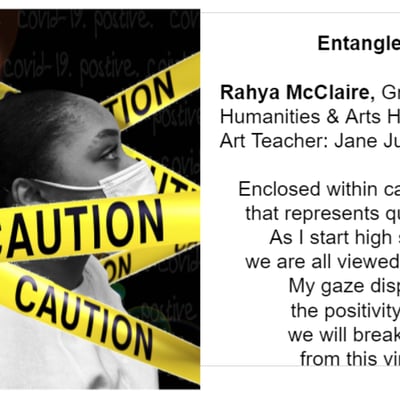 Contact us,
Ask a question,
Join our mailing list.
PLEASE ENTER A NON DOE EMAIL/WE CAN NOT ADD DOE EMAILS TO OUR LIST
Inspiring creativity, empowering educators